Biblical Evidence Proving That God is Evil
The Bible
Yahweh-Elohim's Historical Evolution (Pre-Biblical)
Sumer
Historical Astrology In Egypt
The Egyptian Book of the Dead
Zeitgeist
Jesus and the Story of Horus
The End of Christian America


According to the Mesopotamian Mound Tablets Yahweh was the last Sumerian god. He was an amalgam or one who personified all the previous gods, and according to the Christian community the god who created the planet. Logic will tell you that Yahweh would have to be at least the first Sumerian god or the only Sumerian god to have done this. How could he have created the planet if there were other gods who preceded him? Moreover, the city of Sumer was located in Iraq. The ancestry to the Muslim people, are the very same people, who created the Christian god Yahweh. People just donít come more adynamic than this.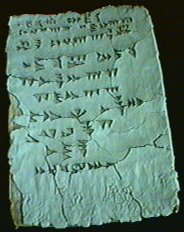 The Sumerian cuneiform system of writing had a high number of monosyllabic words that had a high degree of homophony that created the possibility of rebus writing. The Sumerian writing system was adopted and modified by other contemporaneous Mesopotamian people such as the Akkadians and the Babylonians. I guess what Iím trying to show that there was a possibility of error and that Christian leaders just made an honest mistake, but then I would be prevaricating. Itís arduous for me to believe that anyone could be so evil. All this information has been known for years and still the church keeps feeding these morons the same old bullshit, brainwashing & molesting their children and they know better. They should be held accountable for their actions.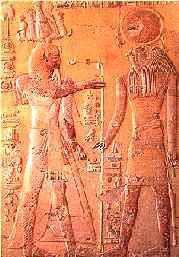 God-man who was crucified and resurrected while creating many miracles and had 12 disciples are stories based on the movements of the sun through the heavens -an astrotheological development based on the sun and the 12 zodiac signs. Jesus Christ and the others upon whom this character is predicated are personifications of the sun and the Gospel fable is merely mythological formula revolving around the movements of the sun through the heavens.